Dan Martin's Tibetan Histories
1月 13, 2021
For close to 25 years now, a leading resource in Tibetan Studies has been Dan Martin's Tibetan Histories: A Bibliography of Tibetan-Language Historical Works, Serindia Publications (London 1997). An early review of the book extols it by saying, "Tibetan Histories should be on the desks of all Tibetanists, at arm's length and ready to enrich our studies." The first edition of this book predated the digital age of Tibetan studies—for instance TBRC's website was not launched until several years after its publication—but Dan Martin saw Tibetan Histories as an evolving document and has released multiple digital versions of an "Addenda & Corrigenda."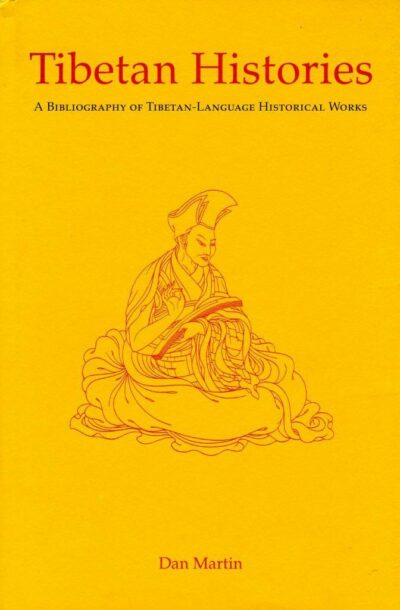 The bibliographical content of the original book and the most recent version of the Addenda & Corrigenda have now been merged into a new digital edition of Tibetan Histories with detailed entries of over 1250 titles of Tibetan-language historical writings. This feast for scholars is enriched with an entirely new introductory survey of Tibetan-historical literature written by Dan Martin, which will immediately become a must-read in its own right. Dan Martin has very generously offered BDRC the privilege of hosting the new edition of Tibetan Histories.
Below you will find download links for Word and PDF versions (ePub version coming soon). In the first half of 2021 BDRC plans to create an interactive version of Tibetan Histories that links the titles featured in the book to the corresponding scans in the BDRC archive.
Download a PDF version of Tibetan Histories.
Download a Word document version of Tibetan Histories.
ePub version coming soon.