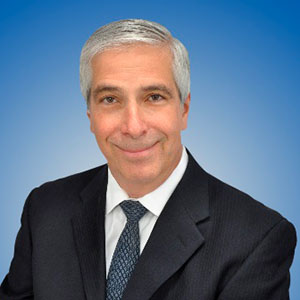 Derek Kolleeny
Derek met Gene Smith in 1998 and they immediately became close friends and collaborators. Derek assisted Gene in making his vision a reality by creating the Tibetan Buddhist Resource Center. Derek served as Founding Board Member and Treasurer from its inception in 1999 until 2014 when he was forced to resign temporarily for health reasons.
In 1982, Derek earned a B.A. degree in the Comparative Study of Religion from Harvard College with a focus on Buddhism, including the study of Sanskrit and Tibetan languages, primarily under the guidance of Prof. Masatoshi Nagatomi and including studies with Prof. Daniel Ingalls and Prof. Robert Thurman. In 1989, Derek earned a M.B.A. degree from Columbia University. He then served as CFO for various companies and not-for-profit organizations for about 25 years, specializing in financial management and strategic planning. He is now a consultant focusing in those two areas.
Derek was a student of the late Chogyam Trunpga Rinpoche, a lineage holder of the Kagyu and Nyingma lineages and a leading force in the transmission of these traditional Buddhist lineages to the West. Derek also studied at Naropa University and worked with the Nalanda Translation Committee, founded by Chogyam Trungpa. In 2004, he founded and continues to lead Rime Shedra NYC, which is dedicated to the advanced study of the core classical practice and philosophical texts of the Indian and Tibetan Buddhist traditions and is modelled around the traditional Shedra curriculum. In 2009, he co-founded and continues to co-lead Westchester Buddhist Center, which is dedicated to preserving and making accessible the unique system of teachings and practices transmitted by Trungpa Rinpoche.