Diving into the Backlog, Bringing Wisdom to Light
February 20, 2015
When I was younger, I loved exploring my family's attic. I spent my winter Saturdays up in the dust, discovering treasures: my grandmother's gold ring, a small wooden drum, worn photographs of my parents, young and laughing. I'm older now, and still, when I visit my family, I find myself drawn back up to that place where so many memories live. Still, nothing pleases me more than finding something beautiful and bringing it out of the attic, into the light.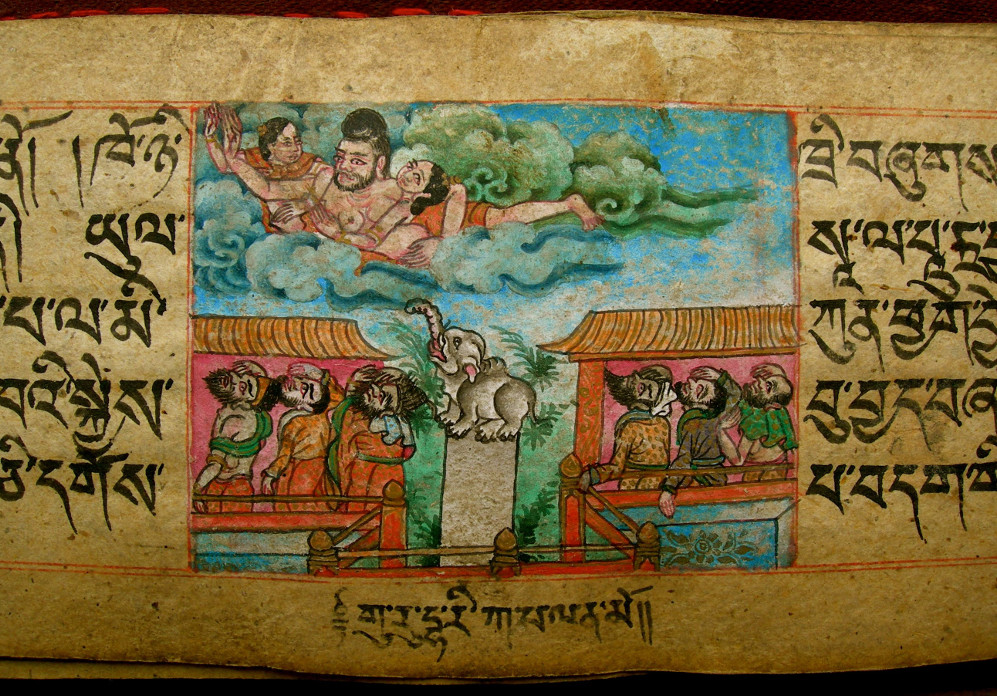 A discovery from the pages of The History of the 84 Mahasiddhas.
Since its inception in 1999, the Tibetan Buddhist Resource Center has committed itself to locating, digitizing, and preserving Tibetan texts from around Asia and the world. The process of preservation is complex, and it takes a lot of work to get a digitized manuscript ready to share online. Our backlog constantly expands as we identify and digitize more texts every day. We want to unlock the backlog, bringing its precious contents to the eyes of Tibetan communities, scholars, and lineage holders across the globe.
To make these backlogged texts accessible, we need to raise $75,000. Our new campaign, Unlock the Backlog, gives friends of TBRC the opportunity to discover unseen texts, wear wisdom in the form of a beautiful treasure pendant, and donate directly to support the dissemination of little-seen manuscripts. Every dollar donated to the campaign will directly support TBRC's effort to bring thousands of pages of precious text to light.
Each of the texts in the backlog has an incredible story that must be recognized, explored, and shared. We want to honor the life of these stories now and always. We wish for the wisdom of these texts to be unlocked, unconcealed, and made available to all people. Only with your support can we make this wish a reality. Together, we can unlock the attic of TBRC and share its powerful contents with thousands of people across nations and generations.
You can contribute to the Unlock the Backlog campaign!