Khenpo Sodargye Visits BDRC
November 27, 2017
BDRC was visited by Khenpo Sodargye, one of the most eminent contemporary Buddhist teachers. Khenpo was ordained at the renowned Larung Gar Buddhist Institute in 1985, and is currently in charge of the Institute. He is a prolific translator and has lectured extensively at universities around the world.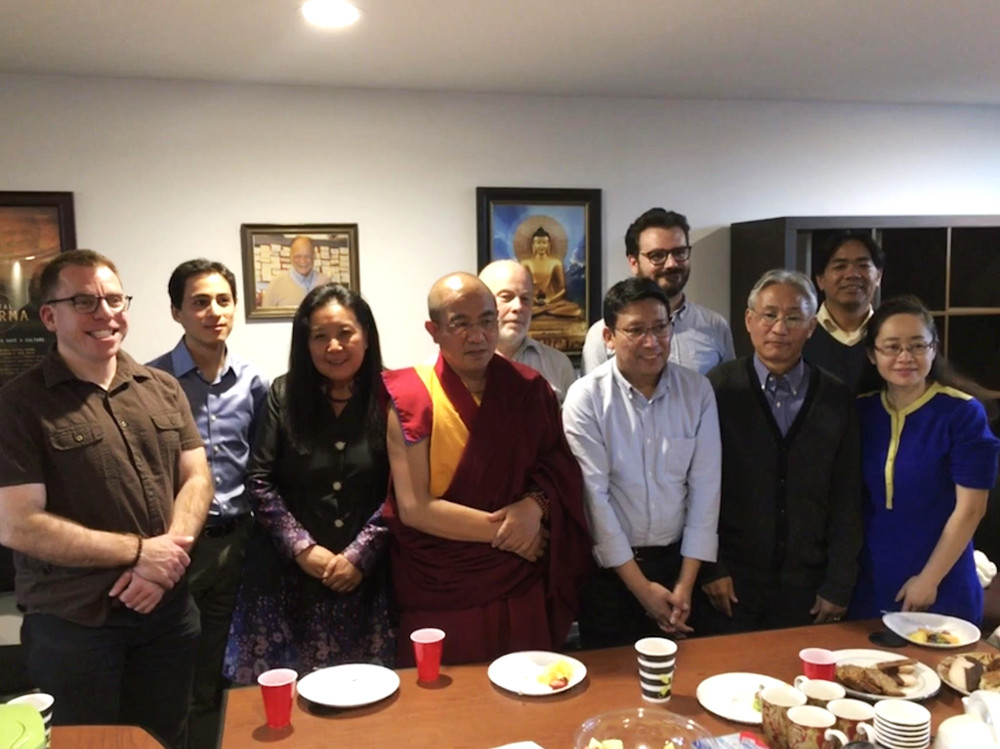 Khenpo Sodargye with BDRC staff
Khenpo first visited BDRC in 2013, and we were delighted to welcome him back to meet with staff and visitors from the local community. We were pleased to share BDRC's expanded mission with him, and to hear about his project to create new libraries at Larung Gar.
Khenpo left us with this message, inscribed in calligraphy: "May Tibetan literature flourish forever." We share in the Khenpo's aspiration.