The Gilt Manuscripts of the Fragile Palm Leaves Collection
February 12, 2018
In the early 1990s, Buddhist Digital Resource Center's founder E. Gene Smith and the scholar Peter Skilling heard reports of Buddhist manuscripts being sold in the markets of Northern Thailand and neighboring countries. Traveling to Kengtung, Burma, they were alarmed to find that the reports were true—baskets of palm-leaf manuscripts were being sold as souvenirs.
Saddened by the potential loss of these manuscripts, Peter Skilling launched a preservation effort that led to the creation of the Fragile Palm Leaves Foundation. The Foundation now holds an immense collection of rare and unstudied palm-leaf manuscripts. In 2003, Lumbini International Research Institute began digitizing the collection, funded by the Reiyukai Foundation. In 2016, BDRC began digitizing the collection with the support of the Khyentse Foundation.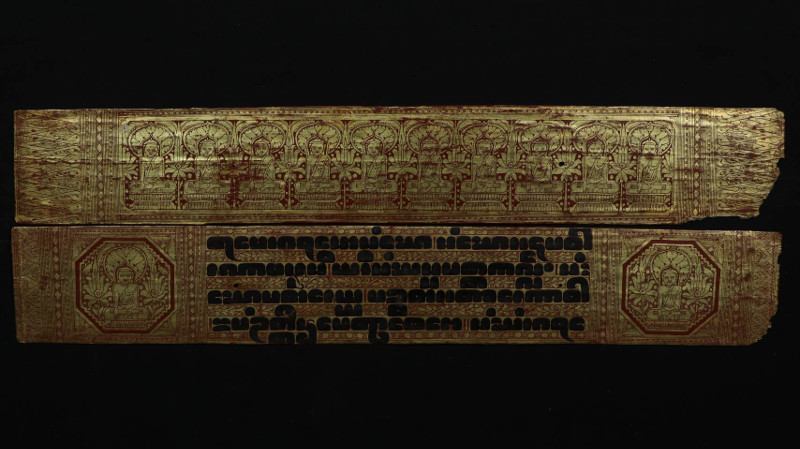 Folios from a Kammavācā manuscript
Among these manuscripts are ornate Burmese Kammavācā manuscripts containing Pali texts associated with Buddhist monastic rituals, such as ordinations. To create these manuscripts, skilled craftsmen applied layers of lacquer and then decorated them with elaborate designs and stylized script. Illustrations may feature Buddhas, devas (deities), devotees, birds, and vegetal scrolls.
The Fragile Palm Leaves collection includes over one hundred Kammavācā manuscripts, dating from the later 18th century through the early 20th century. These manuscripts are exceptionally fragile, as the delicate gold leaf and lacquer tend to flake. BDRC is currently collaborating with the Fragile Palm Leaves Foundation to scan the entire FPL collection and make the texts accessible to scholars and the public. Once digitized and cataloged, the manuscripts will be freely accessible for the first time and will be preserved indefinitely using BDRC's archiving platform.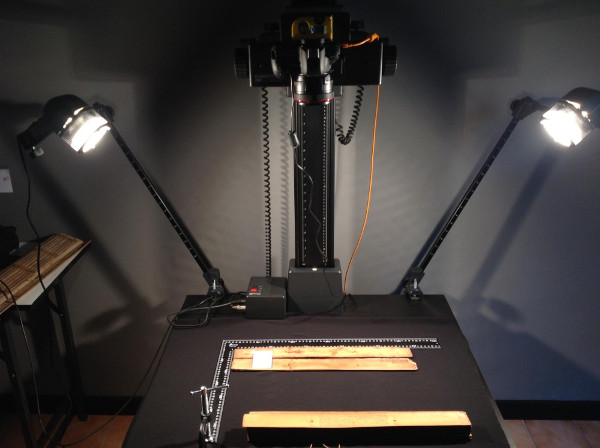 A digitization station with palm-leaf folios ready for imaging