Dispatch From the Field: Nepal
August 13, 2018
BDRC collaborates with many partners in Asia who are right at the source of important collections of Buddhist literature. With support from our local partners and generous sponsors, BDRC is able to digitize those collections and make them freely available in our online archive.
Recently, Travis DeTour, BDRC's Digital Archive Engineer, traveled to Nepal to set up a digitization operation based at the Nagarjuna Institute of Buddhist Studies (NIBS) in Kathmandu, an educational institute dedicated to Tibetan and Newar Buddhism. BDRC announced this new project, known as the Nepalese Buddhist Sanskrit Manuscript Scanning Initiative, in April of this year. The team has selected approximately 200 unstudied and undocumented Sanskrit Buddhist manuscripts to digitize in the first twelve months of our work together.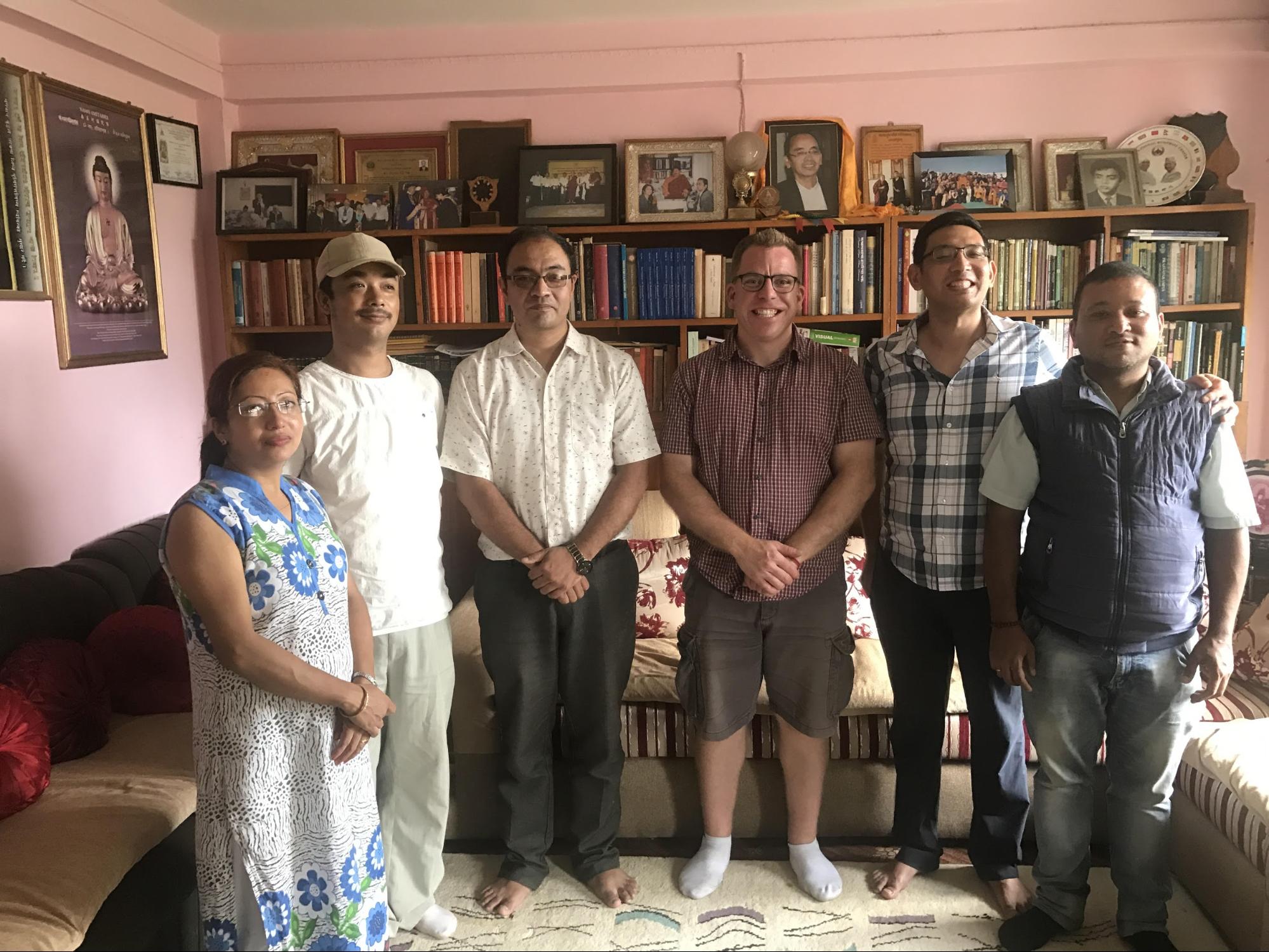 From left to right: Rashmi Shakya, Nabin Bajracharya (Scanning Technician), Milan Shakya (NIBS Managing Director), Travis DeTour, Miroj Shakya (Director of NIBS), Tejendra Shakya.
DeTour's mission while visiting NIBS was to set up the technology and systems required for the project. There are multiple scanning technologies that can be used for text digitization. Over the years, BDRC has used a variety of methods to turn physical texts into digital images: overhead scanning machines, sheet-fed scanners, digital cameras, and even handheld scanners. After assessing the needs of the project, DeTour decided to use a digital camera for imaging. BDRC frequently uses digital cameras as they can capture high-quality images of fragile documents in a variety of formats and sizes.
With the equipment in place, DeTour set to work testing the systems and training the local staff who will be scanning the manuscripts. Training is a key service BDRC provides and an important way that BDRC shares its expertise.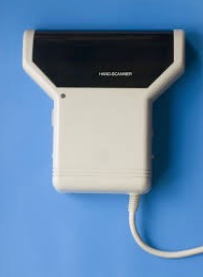 A handheld scanner from BDRC's early days. It used to take BDRC eight days to scan a single volume using a hand scanner.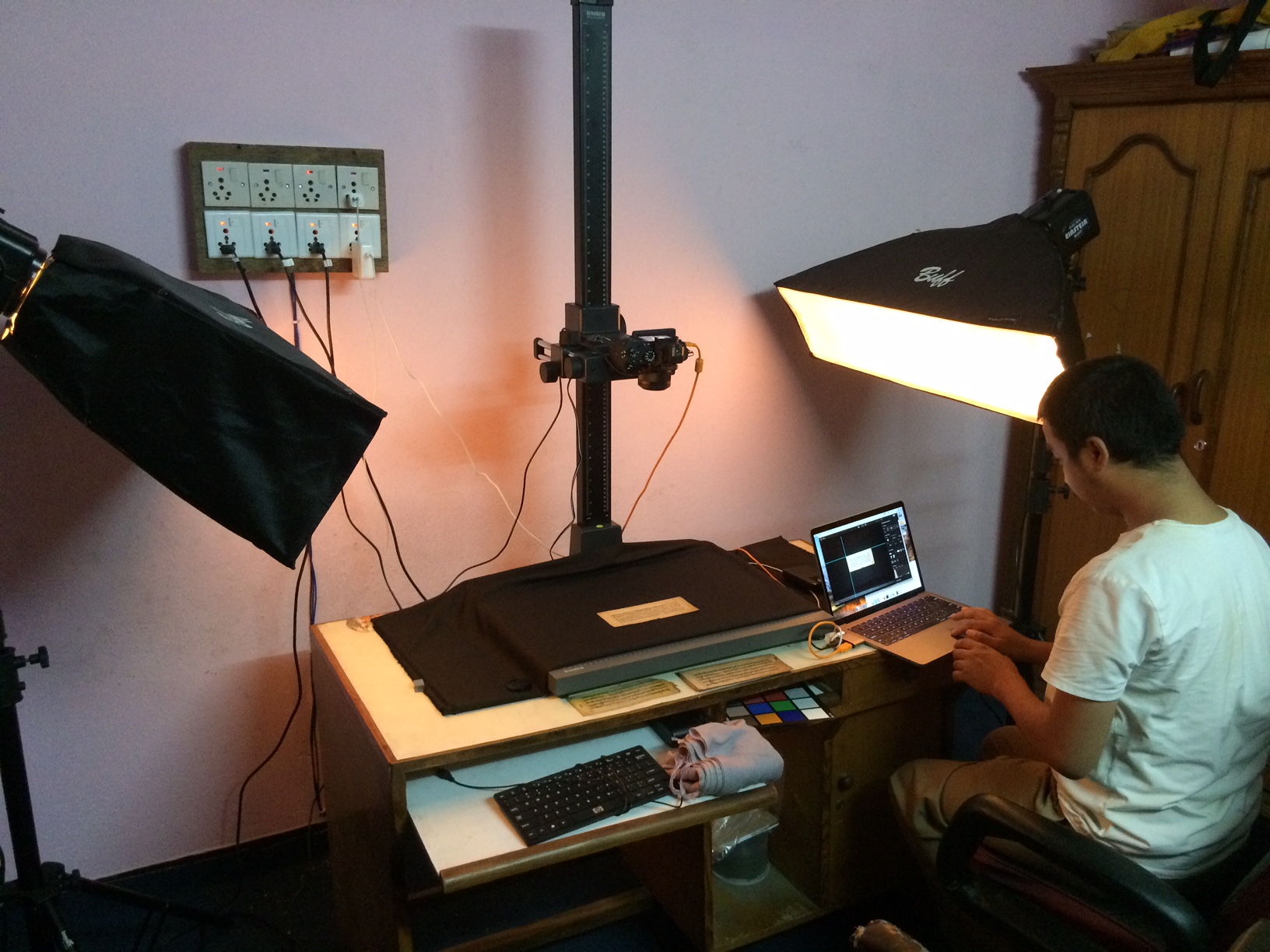 Nabin Bajracharya (Scanning Technician) working on
the brand-new digitization station in Nepal.
The Nepal project will use BDRC's new standard for archival images and web-ready formats, which ensures that the digital facsimiles capture as much detail as possible, making them more useful for study.
Reporting from Kathmandu, DeTour summed up the trip:
"I think we will have a strong, fruitful partnership with NIBS for a long time to come."
BDRC users should keep an eye on our archive, as texts from this project become available online over the next year.