Rare Bön Texts From the BDRC Archive
May 10, 2019
With support from the BDRC community and our generous funding partners, BDRC has been expanding its collection of Tibetan texts through new digitization efforts in Tibet and Mongolia, as well as through our long-term operations in India. Among the thousands of recently acquired Tibetan volumes, BDRC identified many rare and previously inaccessible texts. Some of these works are virtually unknown to the scholarly community while others were renowned but feared lost—and BDRC has now made all of them freely available online for your perusal, practice, and research.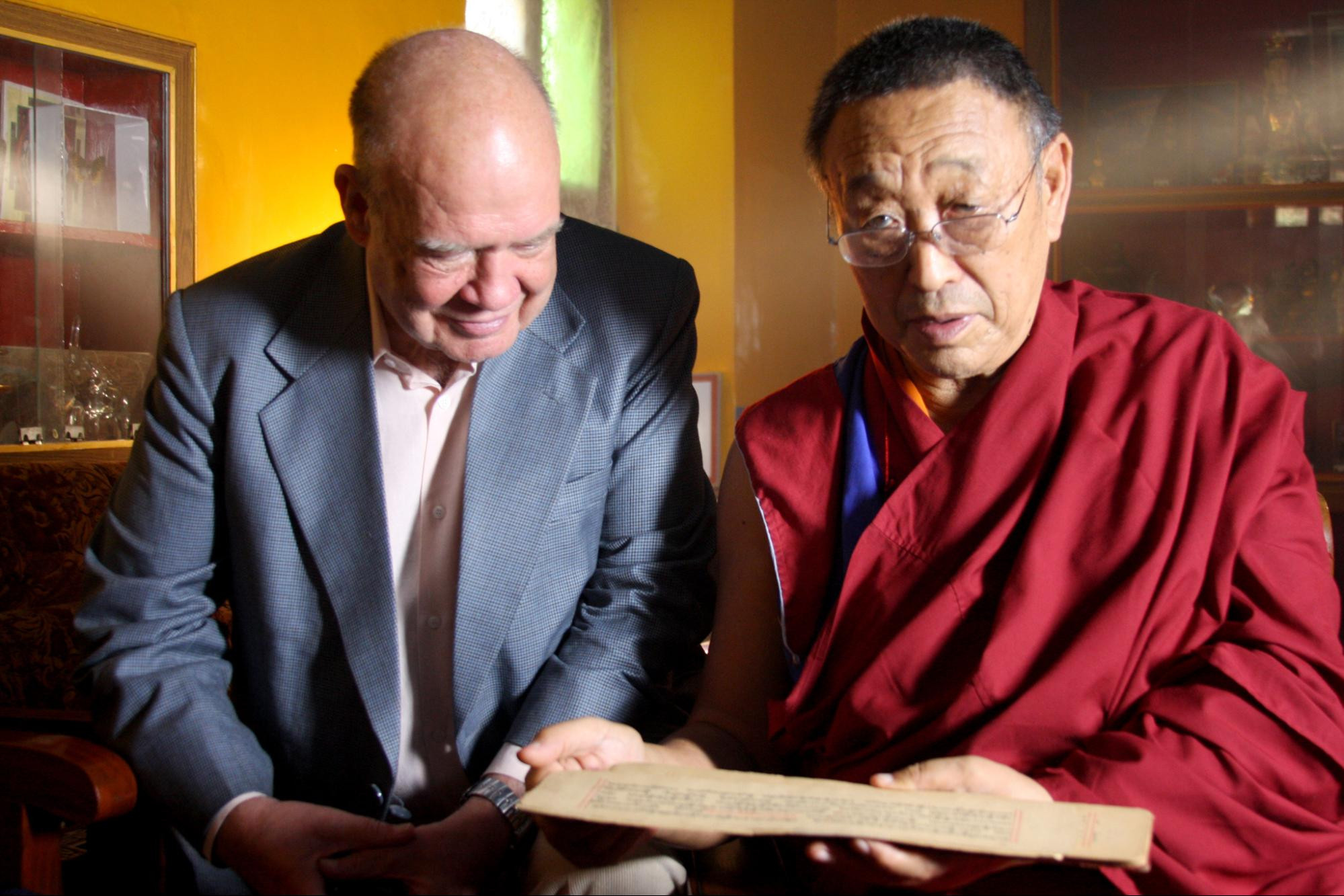 BDRC's founder, E. Gene Smith, at Menri Monastery.
Here we feature a few selections of those texts from the Bön school. In addition to Tibetan Buddhist works, BDRC has long collected the writings of the Bön masters. Indeed, our founder, Gene Smith, was lifelong friends with the head lamas of Menri Monastery, as seen in the photo above. Likewise, BDRC has enjoyed the patronage of the Bon Foundation and we have digitized hundreds of volumes at Bön monasteries across the Tibetan plateau, plus many Bön paperbacks published in China.
Below is a list of the highlights of our recent Bön acquisitions. Please consider making a tax-deductible donation to BDRC today to support the collection and dissemination of literary treasures such as these Bön texts.

Page from a calligraphed ritual manual for the propitiation of Taklha Mebar.