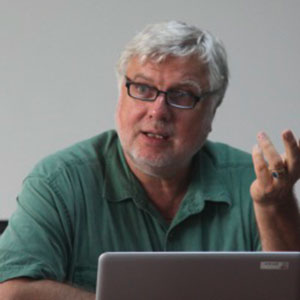 Leonard van der Kuijp
Leonard W.J. van der Kuijp is Professor of Tibetan and Himalayan Studies with the Department of South Asian Studies and with the Department of East Asian Languages and Civilizations of Harvard University. He chairs the Committee on Inner Asian and Altaic Studies of Harvard University. Professor van der Kuijp worked at the Nepal Research Center in Kathmandu, Nepal, at the Free University in Berlin, Germany, and at the University of Washington, Seattle, before joining the Harvard Faculty in July 1995.
His research focuses primarily on Indo-Tibetan Buddhism, Tibetan Buddhist intellectual history, and Tibetan-Mongol and Tibetan-Chinese relations. His writings can be gleaned at academia.edu.
Professor van der Kuijp received his M.A. from the University of Saskatchewan, Saskatoon, Canada, and his PhD from Hamburg University, Germany. In 1993, he was awarded a MacArthur Fellowship and a 2016 Guggenheim Fellowship.
Professor van der Kuijp co-founded TBRC and served as Board President for 18 years.