Running Out of Disk Space as We Approach 10 Million Pages
December 16, 2014
Reaching Out to Our Users
Last week, the Wikipedia fundraising campaign inspired us to copy their year-end effort. And why not? TBRC has millions of pages of Tibetan texts that are readily available to individuals – TBRC is a huge public resource of Tibetan texts .
So, on Friday, we sent out an email to our 6,000 registered users and put up a message on tbrc.org – and hoped to raise money to upgrade our servers and other library hardware!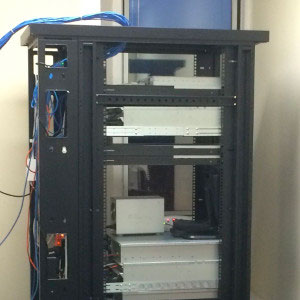 Why? Well, over the past year we have added so much material that we are literally running out of disk space!
We learned Monday that $5,000 had come into our account over the weekend. A welcomed surprise! And still plenty of time to go. Emboldened by a little success, I thought, "Why not share the opportunity to donate with the world at large?"
Who wouldn't want to support a Tibetan library that is the backbone for scholarship and translation for the world?
Maybe someone will see that we really are doing the right thing and support us.
How many organizations have preserved millions of pages of Buddhist wisdom and put it online for free?
Tibetans and Indians risked their lives, going back and forth across the Himalayan range, to save and transport rare texts. Now, these are just a download away to anyone anywhere…. that's remarkable!
Sometimes it still astonishes me – we have 15 versions of the Kangyur – the words attributed to the Buddha, and 6 versions of the Tengyur – canonical commentaries by early Indian masters. What a jewel of humanity!
Then it got better. We learned yesterday that TBRC is getting very close to hitting the 10 million-page mark – a huge milestone! We will surpass it soon.
And, then even more auspiciously, all of this came together the day before the four-year anniversary of the passing of our founder – Gene Smith (See Economist Obituary).
Somewhere, the spirit of Gene is looking down on us. He must be quite proud. We have been true to his vision and are working hard to keep wisdom alive.
In Tibetan Buddhism, it's quite common to pay attention to auspicious coincidences, so since it's true, we'll just go with it.
But the point of this fundraiser is simple – we are archiving so many texts that we are literally running out of disk space on our hard drives.
Forget salaries, travel to find texts, or anything else – it's plain old disk space plus other hardware. The goal is $36,000 – which is about $6 from each of our account holders.
So, we took a photo our server – yep this little trusty server archives the world's largest digital collection of Tibetan texts. The data is backed up – but this is the only server.
On the one hand – it is an amazing achievement since our founding in 1999 when texts were digitized by hand scanners. On the other – when one considers the importance of our collection in the sweep of human history – so much more needs to be done to make it safe and broadly accessible across the world. There are literally millions of pages left to preserve in vulnerable conditions.
Protecting the Present for the Benefit of Tomorrow
I guess the immutable fact that continually pushes me from the back of my mind is that this isn't just for us now. It is for so many people that we will never know in the future. In fact, our digital library is being uploaded into Harvard Library for long-term digital preservation.
There is really no other resource in the world quite like TBRC – please support us by donating here.
This collection is truly a world heritage that belongs to all of us.