Khenpo Karma Jamyang Gyaltsen Visits TBRC
April 18, 2016
Khenpo Karma Jamyang Gyaltsen visited TBRC on Friday afternoon, touring the TBRC office and joining us for lunch. Khenpo la took time to visit TBRC before giving a talk at Harvard University later in the afternoon; it was an honor for us to host him.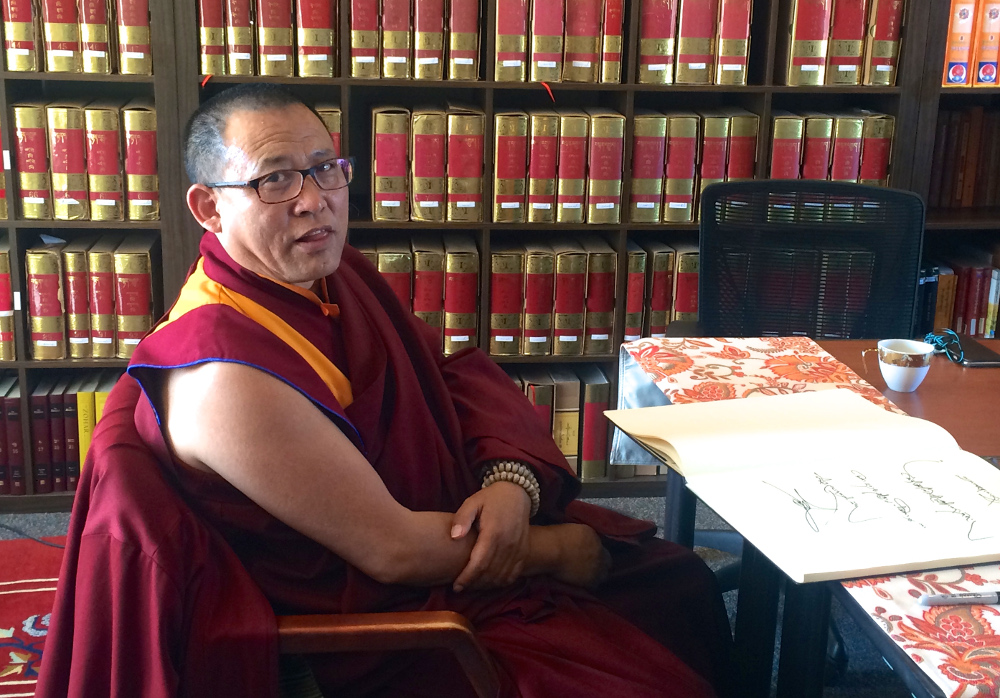 Khenpo la kindly wrote a calligraphy for TBRC:
"May the dharma flourish everywhere, and may all sentient being be well and happy."
Khenpo is a senior teacher and the director of training in the Kagyu tradition at the Larung Gar Buddhist Institute in Serthar, Sichuan; Larung Gar is the largest Tibetan monastic institution in the world. Khenpo la is also deeply involved in charitable missions, including a an effort to provide medical and educational resources to Tibetan orphans through the Loving Kindness Foundation, which he launched in 2011. In 2014, Khenpo la launched a second foundation, the Beijing Loving Blessing Foundation.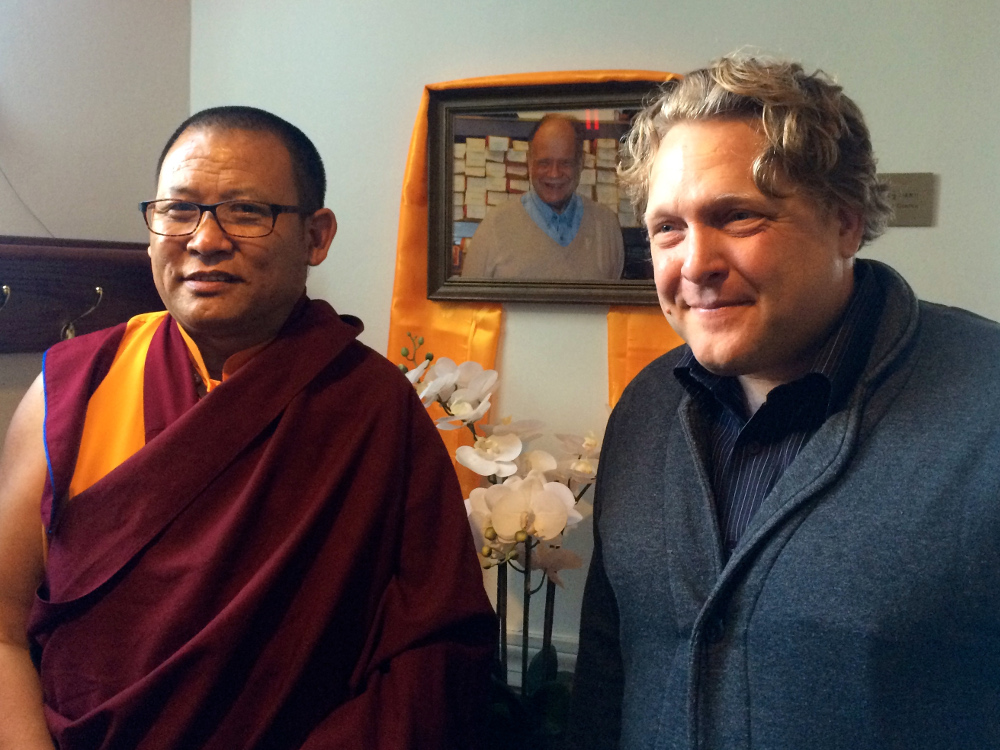 Khenpo la and TBRC Executive Director Jeff Wallman,
with a photo of TBRC foundaer E. Gene Smith.
Khenpo listened to presentations from TBRC Executive Director Jeff Wallman and staff, and shared with us about his own projects and work. With great fondness, Khenpo la shared his reminiscences of Gene Smith, TBRC's Founder, and expressed his gratitude that Gene's vital work has been continued and expanded through TBRC's current programs.
We were so pleased that Khenpo la could visit with us, and hope he will have the opportunity to join us again soon; we were moved by his great knowledge and kindness, and are so thankful for all of Khenpo la's good work.