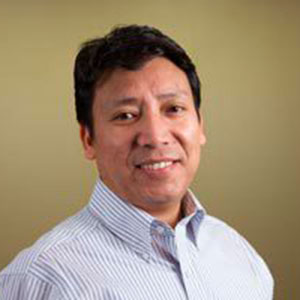 Karma Gongde
Karma Gongde has worked with BDRC to catalog and create outlines for its vast collection of Tibetan texts since 2007. He also maintains the English and Hindi language collection of books at BDRC.
Karma received an Acharya (M.A.) degree in Buddhist philosophy and Tibetan language in 1991 and a Bachelor of Education (B.Ed.) degree in 1992 from the Central Institute of Higher Tibetan Studies (CIHTS) in Sarnath, Varanasi, India. He studied extensively with his first cousin, the late Ven. Pema Gyaltsen, who was the Tibetan Language Department Chair at CIHTS from 1982 to 2001.
As a teacher in the Central School for Tibetans (CST), Karma taught Tibetan language, poetry, and history; the history of Buddhism; and Buddhist dialectics and philosophy at CST Mundgod, Gurupura, and Dolanji (1992-1997).
From 1997 to 2002 he was a Research Assistant in the CIHTS Dictionary Unit, working with Chief Editor J.S. Negi to compile references, check Tibetan equivalents, and proofread Vols. 5-11 of the 16-volume Tibetan-Sanskrit Dictionary. He taught supplementary classes in Tibetan grammar, poetry, and prose for graduate and undergraduate students at CIHTS.
Since moving to the USA in 2002, Karma has taught Tibetan language as co-instructor of the summer Tibetan language intensive course at Padma Samye Ling, a retreat center in upstate NY; as a Language Partner in the Directed Independent Language Study (DILS) at Yale University; and as a tutor to individual students. He has proofread and corrected texts for Asian Classics Input Project (ACIP) and worked on translation projects for authors Mikel Dunham and Douglas Veenhof.